Well well, here we are again.
Wednesday.
I can't believe it's already May.
I can't believe how busy April turned out to be.
(but I'm so happy it was!)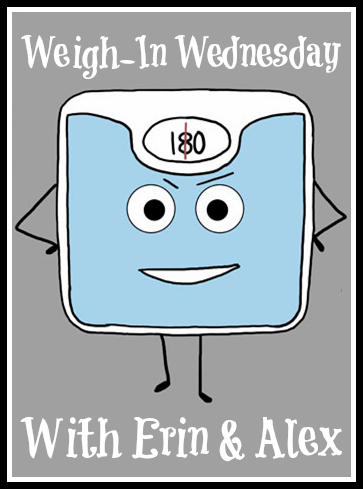 So, ya know. The weigh in thing....
I'm still just walking right now.
Doug & I are going to try some couples workouts.
I have a pin that links to some of them, so I'm gonna print 'em and see what he thinks.
He has been walking and using our workout machine/station for his arms and legs.
So, he's definitely still with me on this "journey".
Only he's doing better. haha.
Anywhoooo, I honestly don't have more of an update right now.
So...
Last week: 161.4
Today: 160.9
Down: .5
That's all I got for you today.
Happy Humpday!
Get you some! ;)
♥♥♥
Brandy
sorry so short. still borrowing a computer to blog. merp, herpa, derp derp!