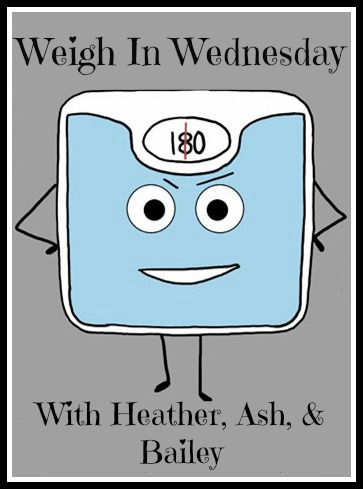 UGH.
I don't even want to talk about it.
Unfortunately,
or maybe fortunately
, I can't really weigh-in today.
I'm at my mother-in-laws and her scale isn't digital, which is no biggie but, I stepped on it after I woke up and it said 156.
That cannot be right.
I'd like for it to be, very much so, but it can't be.
As much junk as I ate over the weekend, and drinking almost a 12pk of beer alone.
Not to mention stress and feeling bloated and snacking my nights away.
Naw.
There is no way, with all of that, that I lost 5lbs.
I call bullshit.
So...I'll just mark it as invalid this week.
Although, in the spirit of being totally honest about this.
I'm pretty sure I gained a pound or two at least.
Maybe not but, I just
feel
like I did.
Last Week: 161.2
Today: who knows? My guess would be, if it's not the same as last week then, maybe 162.
I know I sound like a broken record here, but MFP has popped into my brain again and I really would like to start using it again.
I think if I could take a day and log in the meals that I eat often (for ease) I'd probably start using it again. Cause let's face it, it's daunting having to log it all in when you are about to eat.
Le sigh...
Update on my MIL's dog is that there is no update. :( He is still missing. We are still trying to remain hopeful that maybe he will be found and returned, or find his way back home. Since we are at her house tonight (and we last night) I just kept looking at the door and waiting to see his face letting me know he's ready to come in. :( We have flyers printed I've contacted vets and shelters. Filled out a lost dog thing so that he's in the computer. My MIL put up a few signs the other day and we'll do more of those. And there are several neighbors who are keeping their eyes open. I miss him, even though she also has another dog and the neighbors dog is here all the time, it's still lonely without him here.
The happy nugget of today is that it's My Girl's Birthday! (That's my niece, in case you're new around here.)
She's the best surprise to happen to our family & I can't wait to see her Saturday!! I cannot believe she is already six!
Well, I'm off for now, it's almost time for hubs to get home and me to cook!
♥♥♥
Brandy