My internet is working at the speed of a turtle today, so I'm just going to try to knock out a quick WIW.
I've gained almost two pounds.
Probably from eating out so much last week.
It's whatever, sometimes you gotta do what you gotta do.
Hardly being home turned into food at the funeral, which there were no shortage of sweets, and eating out. Dippers Dans made my day the other day & I am not sorry the least bit.
I want it again, right now.
Anywho, I don't have anything to say as far as health or fitness or anything like that goes so, I'm not dragging it out.
I, for obvious reasons, didn't post last Wednesday, but I did weigh in & write it down.
Last week: 162.5
Today: 164.2
Gain 1.7
Womp, womp, womp.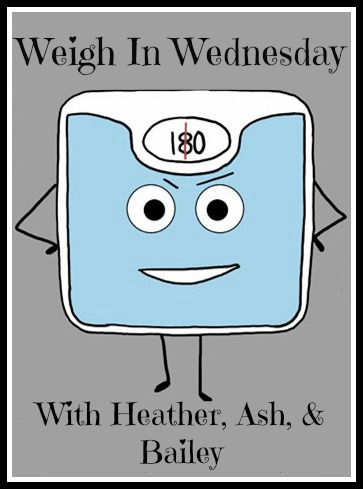 How does everyone feel about the rumored *NSYNC reunion at the VMAs this Sunday?!
I'm stoooooked! Totally hope this actually happens! I hate when the rumor mill gets to going with something that everyone wants to happen.
*NSYNC, I WANT...YOU...BACK!
That's about all you get today.
Sorry folks.
I have a full internet connection and it's still just not cooperating.
Be back tomorrow,
internet permitting
.
If it's not one thing, it's another.
♥♥♥
Brandy