Even if only by a pound and a half.
I don't know what did it, but a pound less than being at the exact same weight for the last THREE WEEKS STRAIGHT is enough to make me say halle-freakin-lujar!
I can't really take credit for it because I'll be honest with you, pretty much the only thing I have done since last Wednesday is take one walk with my parents.
I'll tell you what takes the credit. Being sick as a dog Thursday and my body basically cleaning itself out.
Whatever, it's a pound, I'm gonna take it.
It rainy and dreary here today, hello Fall -lol-, and I have lots of cleaning to do..so assuming I actually DO it, that'll have to count as exercise!
Last week: 162.9
Today: 161.4
Down 1.5
I am sooo ready to be back out of the 160's!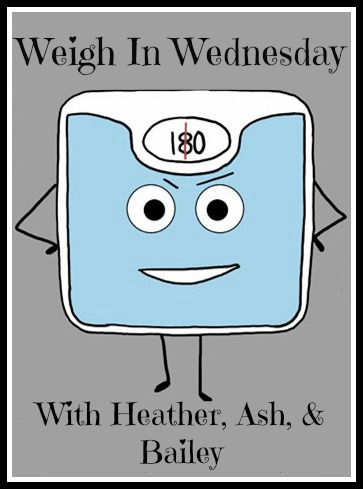 That's all I got in my bag today, folks!
Happy Humpday!
♥♥♥
Brandy