I'm about to say goodbye to the internet for now, we're about to head back home.
But, I decided to do a Sunday Social. It's been a while & this weeks questions are FALL related.
Aka, the best time of year...aside from Spring. :)
This Weeks Questions:
1. What is your favorite fall activity? Watching Football & scary movies & getting excited about eating turkey and christmas! Family time. Being able to go outside without burning up too bad. And doing any of the upcoming things around my area. Seeing the leaves change and fall. Hell, I don't know...I love pretty much everything about fall.
2. Do you follow a football team? If so, which one and why?
Yes, 5 of them. Overwhelming right? Georgia Bulldogs & Atlanta Falcons, home state teams. Denver Broncos, Detroit Lions & Cincinnati Bengals, all because I've followed a few favorite GA players to the NFL & their new teams & have come to love/like those teams.
I'm SOOOOOOOO EXCITED about our win against the SCAR COCKS Saturday! OHEMGEE! I could get more into it, but I'll save it for later!
Bummed that the Falcons & Bengals lost and right at the end of the 4th for both teams. :( Happy the Lions pulled out a win though! & Of course, even though I fell asleep during it the other night, I'm glad my Broncos won! WOOP! Not a bad weekend in football. 3 outta 5.
3. What is something fun about fall in your area?
Gold Rush in my town & the The Cumming Fair a couple of counties over. Then there's Oktorberfest in Helen, which I've never went to before. There are lots of little festivals around here in the fall.
4. What are your favorite fall staple outfits?
HOODIES! jeans, comfy shirt & flip flops/or tennis shoes/boots/sneakers (wtfever) depending on the weather...lol I wear flips flops in every season unless it's unbearably cold & my feet can't handle it.
5. What things are his looking forward to most about this coming fall season?
Fall Out Boy & Panic! At The Disco concert, Avenged Sevenfold concert, The Sum Of Who We Are to be released (Framing Hanley's new album), Nopi (if we go), Gold Rush, the fair (if we go), & hunting season. Halloween! & Thanksgiving! & several birthdays!
6. What is your favorite fall holiday? Tradition?
Thanksgiving is a given, I think. I love it. Food & family, as long as it can be drama free, what could be better?! & Halloween! I'm a weirdo, I LOOOOVE it. Love when store start putting out Halloween stuff, makes me so happy! Carving pumpkins is always a fun thing to do... & then opening days of hunting season when everyone goes to the club...cause that usually means a weekend either alone for me, or a weekend with mom & I, depending on if she goes or not.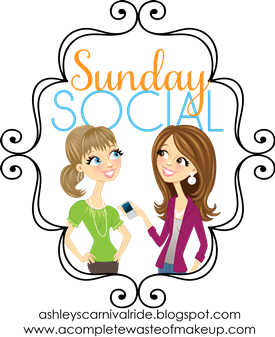 ♥♥♥
Brandy