Well, Dads surgery went well. It was in abdomen area so he's not allowed to do too much. He's being restless and stubborn right now. He's a workaholic and my mom is getting onto him for even trying to do emails. And she should. He needs to do nothing. But she better get ready cause he is off of work until his follow up appt...which is
next
Friday. So we'll see how this next week goes.
There will be a lot of cleaning coming up, that's for sure.
I totally had an idea for a post today and I'll be damned if it didn't leave my mind as soon as I sat down to get online. So, I'm back to square one of nothing to write about.
I'm glad it's getting cooler. Except for in Georgia, it's sometimes an extreme change. And I'm not even talking about seasonal, I'm talking about daily. Like..I'm freezing right now. It's very overcast & breezy.
Brrr.
I mentioned that I was going to buy this....and I did. Last week. I haven't started it. I want to watch it first and then I'll see if I think I can even do it. There are 4 dance routines/workouts. 2 Hip Hops, 1 Latin & 1 Latin/Hip Hop fusion.
I've watched one of the routines & it seams like it might be fairly easy. I just have to see if I have an inkling of rhythm left-as far as dancing goes.
As far as weighing in. I weigh the same as I did, last week...and the week before...and I think even the week before that.
Literally no change at all.
Which is good and bad. Good because it's not going up, bad because it's not going down.
But I'm just gonna say I'll take it.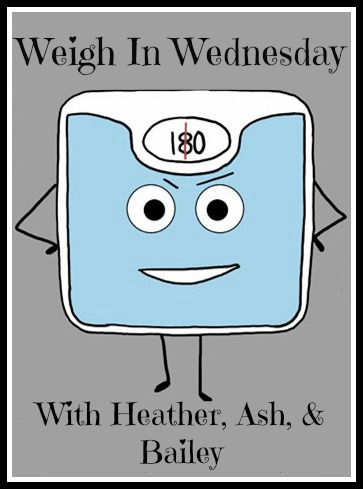 Happy Humpday!
[woot woot!]
♥♥♥
Brandy